Register here to stay on top of your players schedules and events!
You will not be able to pay for your registration online, please mail in your check for registration.

If you would like to join our league next season, register today or contact us to find out more information.
Email
Click here to email us

Pre Registration forms available:

For the Parents: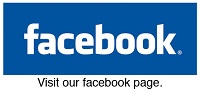 Parents, Players, and Families:
Welcome to the 2014 Marysville Little League season!
As you can see, we have a new website. In the future we will use this site to register your child for their league of choice. With this being said, we will be extending our registration period through March 15th, 2014. Should you need to register your child you may do so by filling out the forms online and mailing in their packet along with a check made out to Marysville Little League. You can find the Registration Fees here.

The following information is needed to register by mail:


Copy of the Parents Driver's License

Copy of the players Birth Certificate
Once you have this information please mail it to the following address:
Marysville Little League
PO Box 252
Marysville, MI 48040
Click here to view this years At The Plate to find valuable information regarding the upcoming Little League season. Registration dates, fee schedules, and tryout dates are all listed for your review. You will also find contact information for each Division Director.
Currently, our Board of Directors and Division Directors are working together to establish a strong coaching staff and volunteer base to make the 2014 season the best one yet. If you are interested in serving as a coach, volunteer, or umpire, please be sure to complete the 2014 volunteer application form and turn it in during registration.
During the 2013 season, over 450 players ranging in age from 5 — 20 years old participated in ten divisions of play. This was possible due to the over 140 volunteer coaches, division directors, board members, concession stand workers, and umpires. The Board thanks each one of you for your commitment to the players in our community.
We also want to thank our generous team sponsors for their continued support of our league.
The Board of Directors continues to foster relationships with our local business district, community organizations, and the City of Marysville in an effort to provide the best playing experience possible for our young athletes. When we all work together, we can provide an enriching recreational program for many children in our community.
Go Vikings!!! Bleed Blue!!!
Sincerely,
Tim Robinson
Chairman, Marysville Little League